ALEF FILM & MEDIA PRESENTS FEATURE FILM DIRECTED BY JURAJ NVOTA
Tragicomic story about the world of children heroes - particularly the son of a local Communist officer and his friend, a little hostage of the regime, thanks to the parents who emigrated to the West, few years before the legendary period of "Prague Spring" and the occupation of Czechoslovakia. A family film including not only camaraderie, the first big discoveries of love, enemy gang fights and naïve ideas, confronted with reality of "adult" world. First contacts with bizarre and absurd reality of relationships and attitudes of adults, politics, emigration, but also betrayal and death and how all those things form and transform the lives of small boys, who are forced to grow up too quickly.
Director's note
Already the first reading of the Hostage captivates the reader. There, Peter Pišťanek opens the first chapter – childhood. The co-author Marian Urban had a good nose for his unpublished short stories, thus initiating the origination of cinemisation of this material. Proverbial slapstick of Pišťanek about communism takes place from the child's point of view. Wonderful world of small children and big revelations takes priority. I confess that the occasion to learn from the young was welcome by me with pleasure. It is well-known that they give us more than we do to them. With our help they allegedly get to know the world that already exists, we, however, learn from them, what the world looks like today and what it will look like tomorrow.                                                                                                               
The first ten minutes of the movie are most important. Pišťanek and Urban start the narration of their story with a magic moment – Christmas Eve. The well-known ritual of unpacking the presents in different families, of different habits and values is enchanting. Everything is clear, the story of several families and in particular children starts. The movie is expressed in images, each scene represents a strongly emotive perception. The script delivers a strong situational, relationship- and dialogue-related axis, whereas I as the director know that work with children brings about, in good meaning, also the magic of unwanted.  Not everything can be put in words, dialogue, but what cannot be expressed with actors, cannot be expressed anyway. With the cameraman we shall patiently strive to capture the unrepeatable moments of small philosophers, who reveal the absurdity of the world and its relationships from the beginning. Children always accept and seek models. Thus, in their world, also the adults' world is reflected. In most cases, it is amusing to find oneself in such a reflection, but sometimes also not. For example, a child of the communist ideologist in the story, is just like his father, endowed with a fair amount of fantasy or in other words, with the ability to delude the others. Naturally, a soldier's child searches for the inferiors among children, whom he wants to command and etc.
The story is colourful and original. Pišťanek and Urban bring a spectrum of portraits from the ranks of adults, also by making them small. The characters of the courageous, timid, believers, atheists, loyal, uncompromising, naive, cynical and the others are built in a conspicuous action, situation, images and relationships. Unlike the adults' world, the world of children is full of energy, emotions, fantasy and humour. The main character, our Hostage, is in a unique situation. He lives without parents. He is taken care of by his grandparents. In the childhood, many times, grandchildren trust more their grandfathers, than fathers. In our story it is also like that
.
                       Good movies have one theme layered, and in different forms. As the title of the script implies, the story is something like "amarcord" of a small boy, living in the border village. Children usually cluster in smaller, but sometimes also bigger communities, which many times fight each other. Our hero experiences also such moments of the war of the buttons. Also the first love, the first betrayal, the first offence, as well as the first punishment. The most dominant relationship of the story is however between the grandfather and his grandson. The grandfather knows that children are more likely to accept an idol rather than a criticism. The scriptwriters know it as well and prepared a basic pattern of attitudes to freedom, might, fear, the good and the evil for us. As if everything repeated in human history. From this point of view the mankind seems to drive on the ring-road, finding no way out. The direction of the story leads through the final crisis to a surprising and precious catharsis. The authors of the script do not overcrowd their story with motives that are offered to them. In the meaning of the motto that less is sometimes more, they bring their small hero to a big decision.
Juraj Nvota
About movie
Name:  
Rukojemník (SK) / Jak jsme hráli čáru (CZ)
Name in English: 
Hostage
Gnere: 
dramedy, family film, tragicomedy
Lenght:
110 min
Country of origin: 
SK/CZ
Year of production:  
2014
Language:  
Slovak, Czech
Subtities: 
English
Openning night: 
Slovakia 8th January 2015
v Czech Republic 4th December 2014
Aspect ratio: 
1:2,35 (DCP), 16:9 (HD cam)
Sound:  
Dolby 5.1
Distributor for SK: 
Barracuda Movie
Distributor for CZ: 
CinemArt
©  © ALEF FILM & MEDIA, in coproduction with Czech Television, Filmové Ateliéry, Radio and Television Slovakia, UN FILM, filmpark production 2014
This film was financially supported by

Cast and Crew
CAST
Peter Achberger
Richard Labuda
grandfather
Milan Lasica
grandmother
Libuše Šafránková
major Bašta
Ondřej Vetchý
teacher Verner
Szidi Tobias
and: Christopher Pauliny, Alexander Bárta, Slávka Halčáková, Ady Hajdu, Ondřej Malý, Miroslav Noga, Róbert Roth, Jana Oľhová, Tamara Fischer, Gregor Hraška, Tomáš Florek, Viktor Stupka, Matylda Homolová, Erik Bekeš, Martin Hrevuš, Tomáš Samko, Adam Praskač, David Pašš, Zita Furková, Zuzana Konečná, Petra Vajdová, Jan Mazák, Marián Labuda ml, Richard Autner, Michal Koleják, Martin Kochan, Michal Rosík, Mária Breinerová, Lenka Janíková, Ingrid Ištóková, Vladimír Zboroň, Mária Landlová, Martin Škoda, Mária Čubová, Peter Pišťanek
CREW
Director:
Juraj Nvota
Producer:
Marian Urban
Co-producers:
Zdeněk Skaunic.
Marek Urban
Peter Neveďal
Story & script:
Peter Pišťanek
Marian Urban
Line producer:
Jana Horáková
Director of Photography:
Diviš Marek
Mix & Sound:
Peter Gajdoš
Peter Lenděl
Edit:
Alois Fišárek
Music:
Ľubica Malachovská Čekovská
Costume designer:
Simona Vachálková
Make-up artist:
Zuzana Paulini
Production designer:
Pavol Andraško
Photos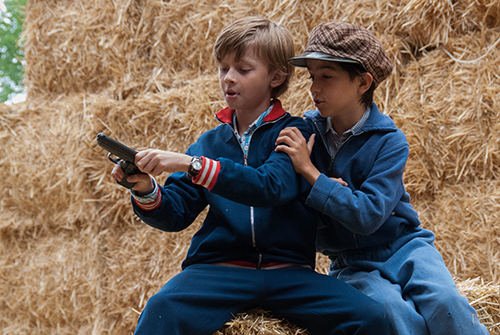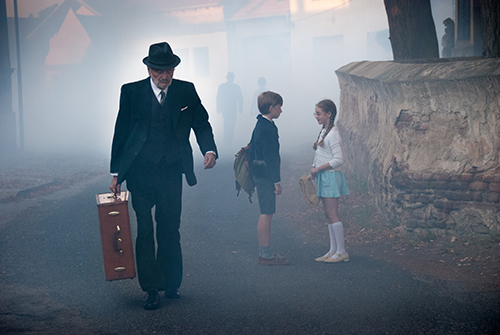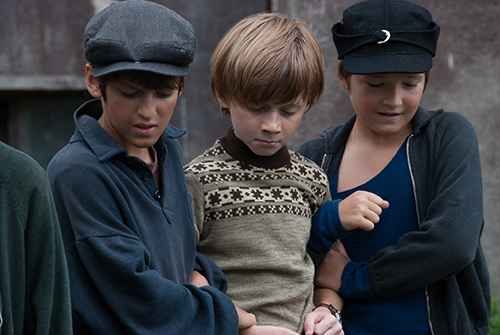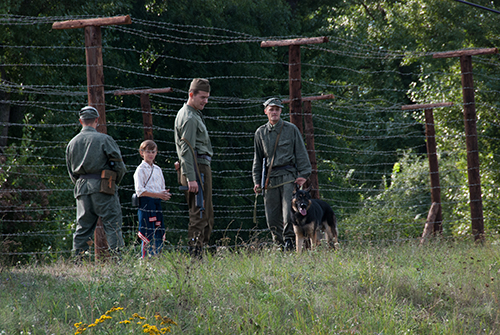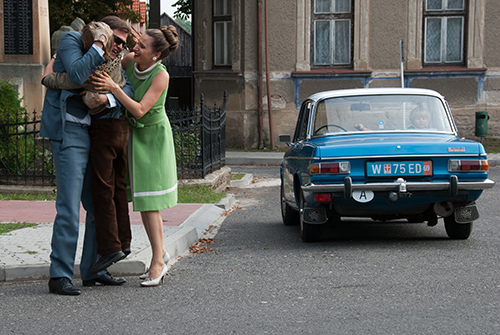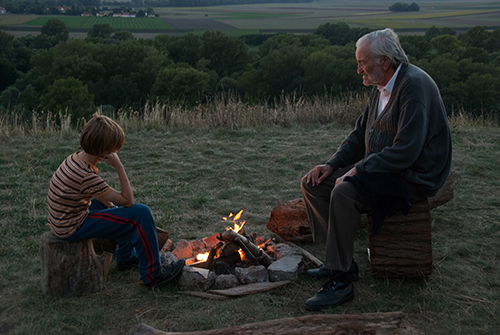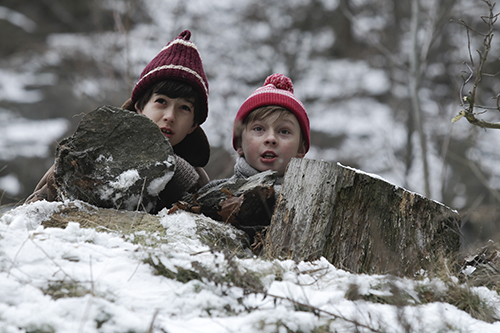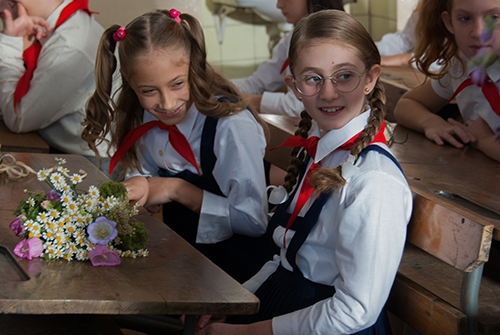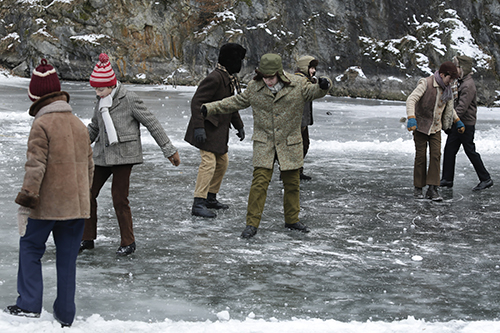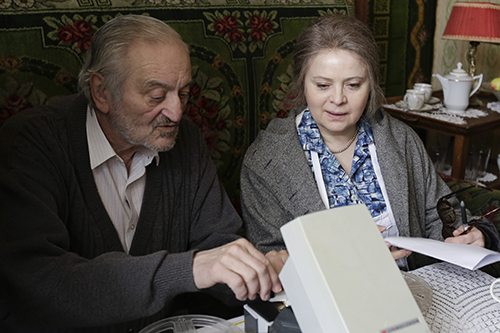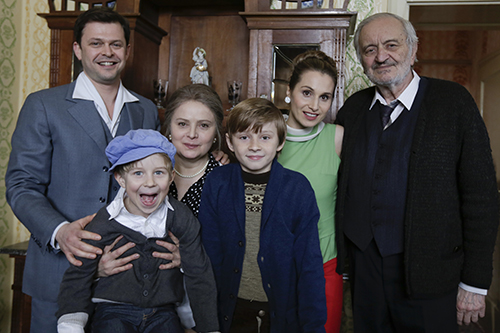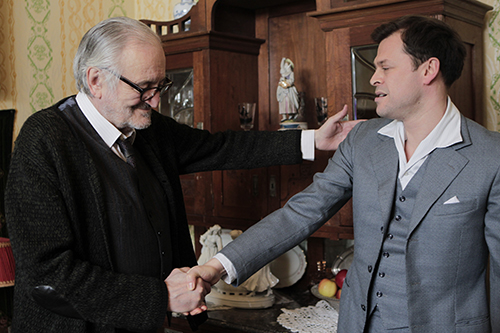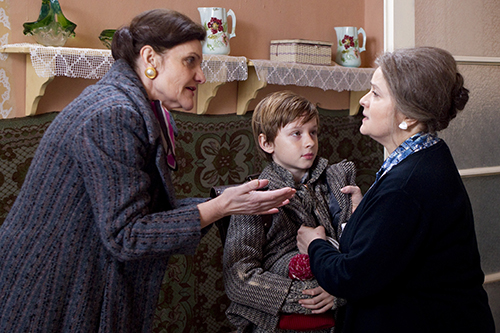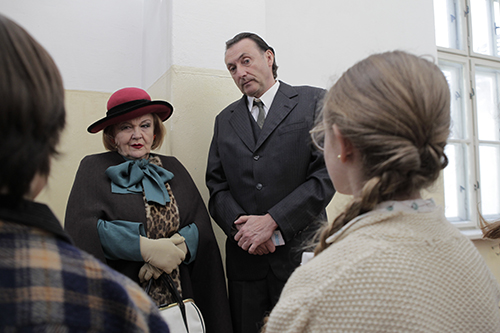 CONTACTS AND PARTNERS
Producer:
ALEF FILM & MEDIA
Sídlo
Tekovská 7
821 09 Bratislava
Slovakia

Office
Mliekarenská 11
821 09 Bratislava
Slovakia

tel. 00421/ 2/ 2090 2648
fax 00421/ 2/ 2090 2647
E mail: produkcia@webdesign.sk
web: http://www.afm.sk
Distributor for SK:


BARRACUDA MOVIE s.r.o.
Lamačská cesta 97
841 03 Bratislava
tel. 00421/  2/3301 4235
E mail:
office@barracudamovie.sk
Web:
http://www.barracudamovie.sk/

Distributor for CZ:
CinemArt a.s.,
Národní 60/28,
111 21 Praha 1
Web:
http://www.cinemart.cz/